Active Home page has been uplifted to the new Kinetic design and framework that was introduced at Insights 2018 Conference. The project is Kinetic and the best-in-class UX design and framework that delivers a modern look and feel, while improving system usability and performance.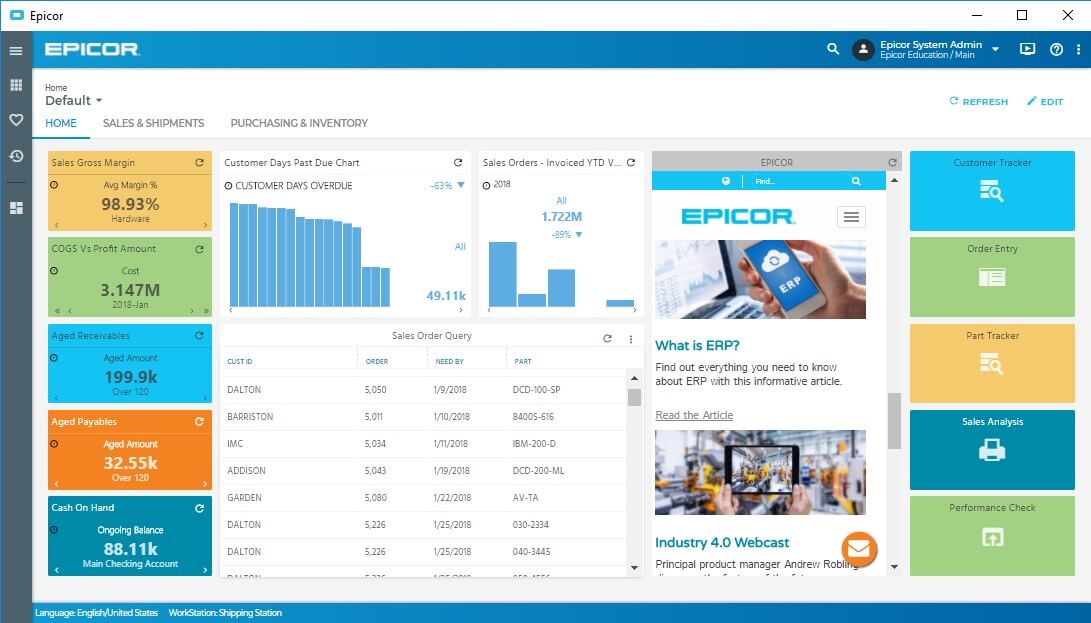 Mobile CRM enriched with new features, previously available only in the traditional interface, such as editing orders, checking inventory, converting offers into orders.

Extended functionalities of Business Intelligence and Analytics: new predefined statements in Sales and Material Management, new content pack for Financial Statements and a new SSRS Report Design application.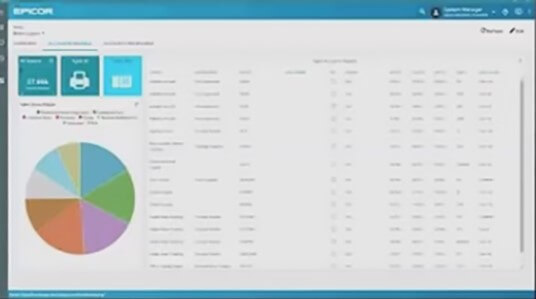 Dealer Network Portal is a new component of Epicor Commerce Connect created for companies use a dealer network to sell their products and services. The portal includes the ability to leverage the new Epicor Web Configurator and is focused on the dealer experience and driving growth through this channel.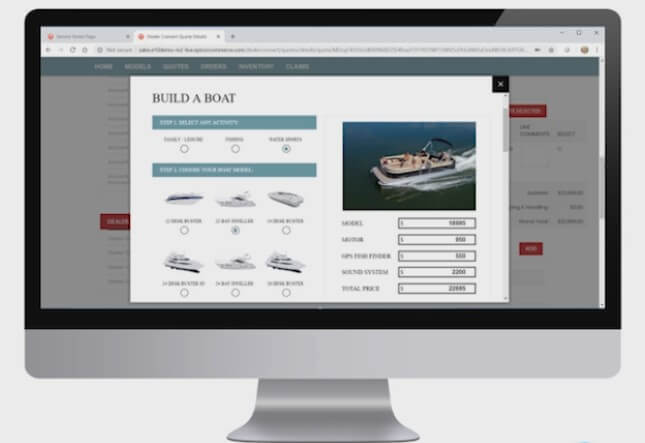 Expanded Package Control Identification (PCID) function that allows you to maintain full traceability of individual products while grouping them for easier and faster shifting between processes
Field Service Automation (FSA) introduced with the initial release of version 10.2 continues to be enhanced with this release including four new integrations: material requests, returned material goods, expense reporting and the expansion of contract management to be bi-directional.
Development of Global financial solutions including automatic matching of AP & AR payments.
The newest version incorporates many enhancements throughout the ERP platform and demonstrates our continued emphasis on user experience, global capabilities, analytics, deep industry focus, performance and quality. We're pleased to deliver Epicor ERP version 10.2.300 and we encourage you to upgrade soon to begin reaping the benefits that will enable you to achieve greater outcomes for your business.