We've all been there: downloading and re-uploading documents one by one, dealing with email attachments that are too big to send, getting lost in email chains. It's frustrating!
File Share is a part of Rambase Documentation Management capabilities and answer to a common problem: Sometimes, you simply want to hand off files without the hassle. File Share offers external file sharing capabilities to share document packages directly from RamBase with your partners, vendors, and customers.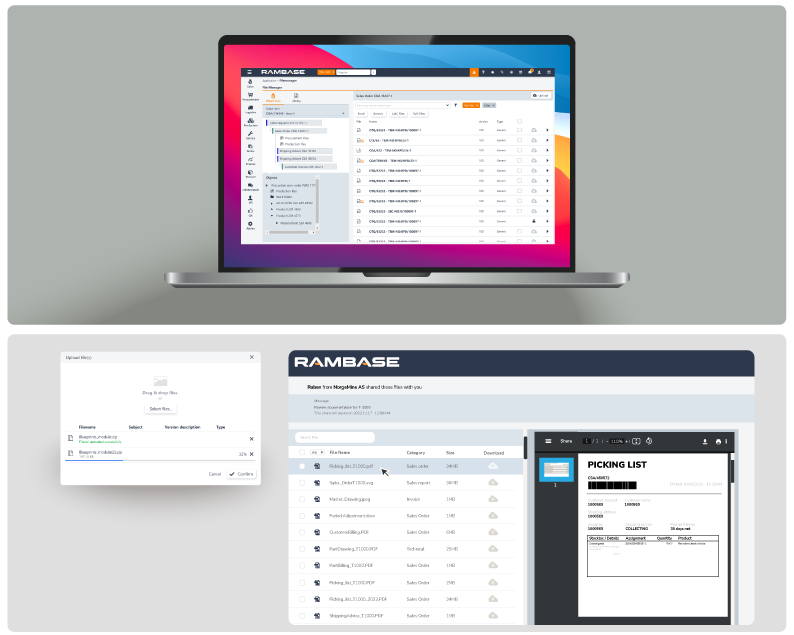 Secure document portal
Eliminate large email attachments and the security issues they create with secure cloud storage. The portal provides an overview of your documentation shared directly from RamBase. With the File Share portal, you can preview file types including PDF, images, Excel, TXT, and CAD drawings without, downloading a single file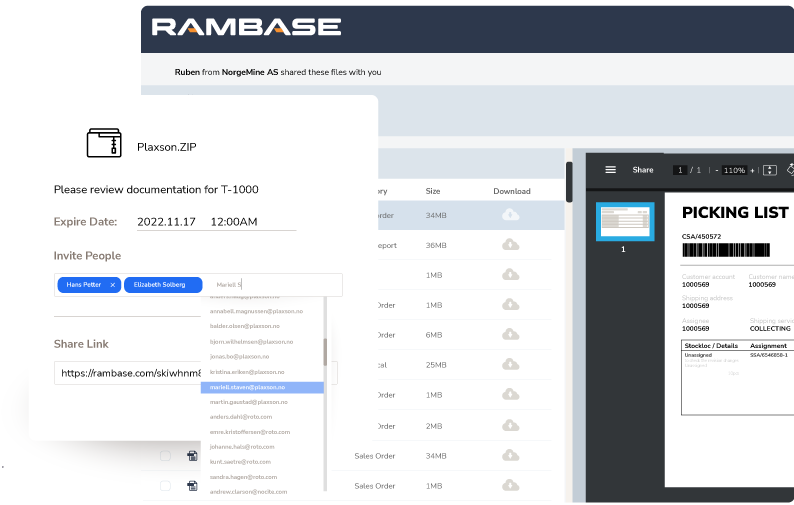 Secure file transfer via shareable links
Get everyone on the same page. A shared workspace in the cloud makes file sharing seamless, so those you work with both inside and outside your organization can quickly collaborate on your most important work. Centralized cloud storage helps you to avoid control issues, so you always have the latest version on hand and can prevent edits to the wrong file.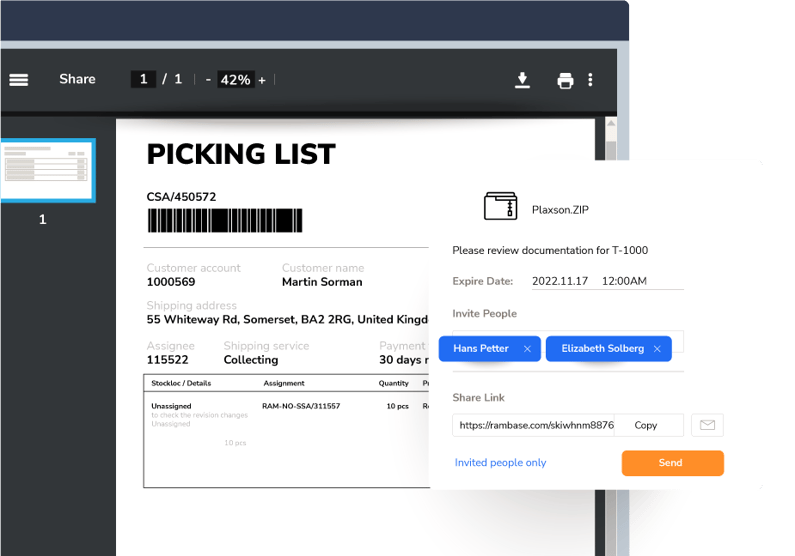 Anywhere, anytime access
Cloud-based file sharing creates flexibility for your team and clients to access documents instantly when they need them on any device- anywhere, any time. Recipients of your file can preview, send, or download it on any device without a RamBase account.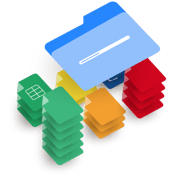 Zero transfer limits
No matter the size of your project files. File Share has no limitations on the size and amount of files you need to transfer. Store and share files and access them remotely when you need them.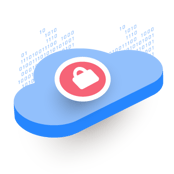 Secure cloud storage
Emails are prone to attacks when files are shared over unsecured servers. RamBase protects your documents and enables tighter control over online file sharing. Secured with permission levels and expiration dates, you can define which users have clearance to view, edit or download your files.
File Share includes total access to the full breadth of RamBase tools which are part of RamBase documentation management capabilities. This new functionality gives businesses everything they need to deliver finished project files that drive outcomes for their clients.