The most important features in the new version of Maconomy 2.5:
iAccess Enhanced Extender Support – improved extender support is now available iAccess extensions. Possibility to more easily unleash the power of Maconomy in the iAccess interface.
iAccess BPM Reports – better way to view BPM reports in iAccess. In this version, instead of a report link, Maconomy will embed reports directly within iAccess windows for full view on-screen.
iAccess Supervisor Time Sheet Overview – instant access to time sheets. A separate iAccess workspace now provides supervisors and managers quick and easy access to view and update time sheet approvals. With color-coding for instant visibility into status and drill-down capabilities, this will speed up manager approval time.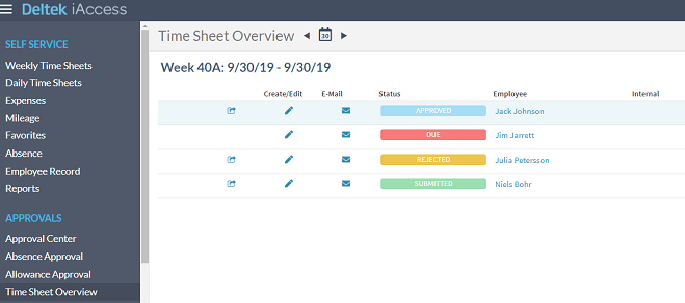 Touch & iAccess Quote Approvals – mobile app, Touch, and iAccess are gaining functionality around quote approvals. Project managers on the go can now easily approve quotes in a few clicks.
More Approvals Enhancements – more options to engage with the approval hierarchy engine in Maconomy. Users gained additional flexibility around Employee Type approvals, restricting self-approval scenarios, and allowing automatic change-on-change parameters set by approval type.
If you want to get more information about the possibilities and improvements in the new version of Maconomy 2.5, don't hesitate to contact our consultants.