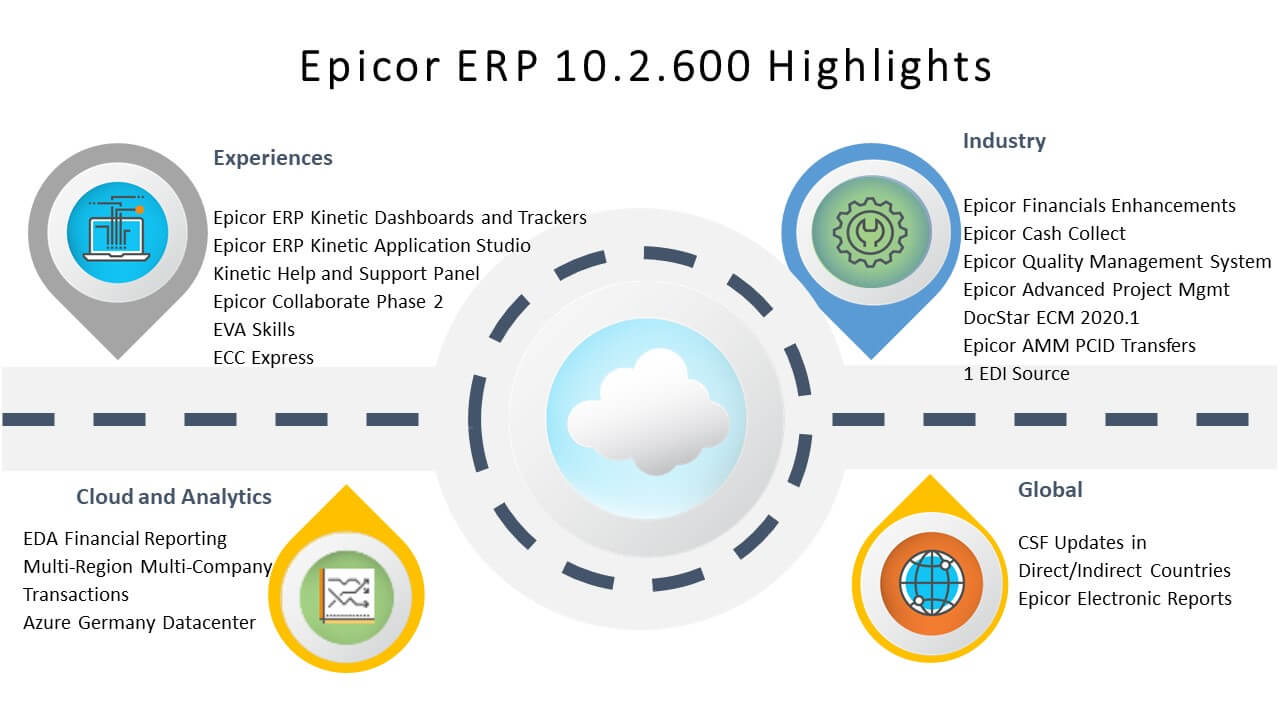 "The 10.2.600 release of Epicor ERP features numerous capabilities that can enable businesses to do more with less, improve existing worker productivity and expands collaboration across users and systems," said Terri Hiskey, vice president, product marketing, manufacturing, Epicor. During this time of uncertainty, we are enabling our current Epicor customers to accelerate their upgrade path with solutions that allow them to get through their upgrades quickly. Our solutions give them the ability to extend their competitive advantage by utilizing the latest technology."
In addition to upgraded tools that allow for easier collaboration, an updated new user interface, and enhanced productivity, Epicor ERP's latest innovations include:
Epicor Kinetic Application Studio – Provides customization and personalization features, bringing the Epicor user experience to a new level. Users will be able to build country, industry or customer specific experiences. It allows users to customize reports, trackers, and dashboards with low/no code.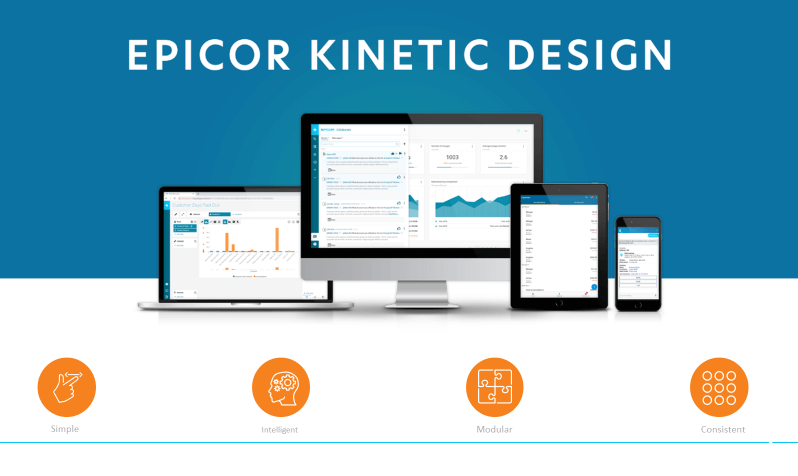 Epicor Virtual Agent (EVA) - Intelligence personified for Epicor system, helps employees to fasten their daily processes by using voice processing
Epicor Commerce Connect (ECC) - express - Enables fast B2B portal implementation, based on the best industry standards
Epicor Quality Management System, powered by ETQ Reliance® – Industry-leading cloud-based quality management system powered by ETQ, Inc., that helps customers optimize the critical quality processes that drive product and service excellence and create a competitive advantage.
Epicor Advanced Project Management – Extends the functionality and flexibility of the
Project Management module, addressing the challenges of contract management and multifaceted projects with an integrated solution – providing the ability to manage projects, contracts, claims, subcontractors, variations, and revenue recognition.
Public Cloud Multi-Region Multi-Company Transactions – Allows a single customer to transact with Epicor ERP across multiple databases, around the world, as cloud-to-cloud or cloud-to-on-premises, always connected.
"ERP vendors are developing solutions for companies in the mid-market that are currently experiencing change at a rapid rate," said Bob Parker, Senior Vice President, IDC Research. "A great amount of innovation and evolution are happening in today's workforce landscape, and Epicor is offering enhanced ways for customers to utilize ERP and the cloud to safely and affordably gain visibility, productivity, tracking and reporting across multiple organizations. Multi-company, multi-instance transactions are becoming a must, and leveraging this kind of technology creates a path for growth."