This industry acknowledgement reflects Deltek's ongoing dedication to supporting government contractors and professional services organizations with tools that address the latest industry requirements, and a mission to deliver the most complete industry-specific solutions that maximize our customers' performance at every stage of the project lifecycle.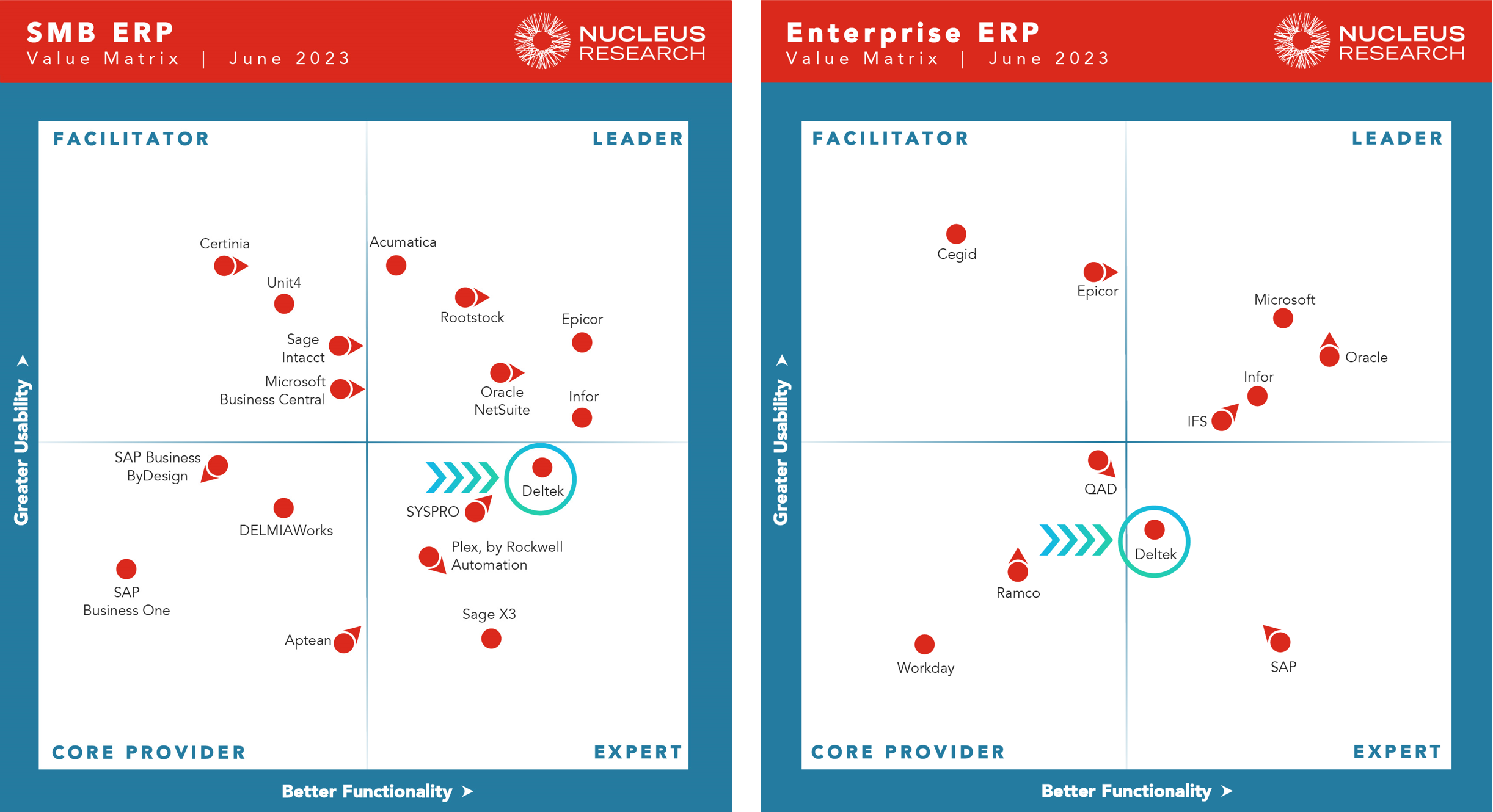 Powering Project Success
For the last decade, Deltek has focused on building world-class robust SaaS products and extensible and secure PaaS environments supporting over 15,000 companies and over 1.8+ million cloud users. Driving this type of purposeful innovation across our technology offerings, not only enhances the user experience it ensures a cloud-first architecture and expands our product ecosystem.
"Deltek's ERP product innovation is more than just a mission; it serves as a driving force behind our industry-specific cloud solutions, propelling project-based businesses forward and unlocking their future success. Our history of anticipating market needs and delivering purpose-built project-centric software, sets us apart from other horizontal ERP and software vendors, empowering organizations to thrive in an ever-evolving market."

– Warren Linscott, Chief Product Officer, Deltek
Technology and innovation are essential for all businesses; however, they are particularly important to small businesses seeking growth and a competitive advantage in the rapidly changing economy. With projects evolving quickly and needing to attract and retain talent, staying ahead of the competition is crucial.
Effective financial management is also pivotal in ensuring businesses' long-term success and sustainability to make more informed decisions, allocate resources efficiently, manage cash flow effectively and maximize profitability. That's why Deltek take great pride in project-based cloud ERP software, which enables organizations of all sizes to manage their business, responsibilities, and team while ensuring everything stays on track.
As a dedicated partner to project-based industries, being named a Nucleus Expert exhibits Deltek consistent ability to deliver purpose-built ERP software and intelligence solutions. Deltek is privileged to work with more than 30,000 companies globally, helping customers solve their business challenges and power their project success.