2.5.2 brings many new functionalities and improvements related to automation of work in the system (e.g. built-in ICR - Intelligent Character Recognition for expenses).
The most important improvements:
Workspace:
integration with Pagero for e-invoicing, document archive for customer payments and new Supplement Types entity, all that help gain compliance with auditing and applicable regulations,
for more flexibility and to reduce manual time/effort, Subcontractor reconciliation can now be done in different currencies. The currency of the Job Entries will be converted (if necessary) to the currency of the Vendor Invoice for the Reconciled Amount as the user selects/unselects them
check-in time required - this feature adds the ability to require that the time an employee checks in matches the time registered for the day in the time sheet.
iAccess:
empower project managers, resource managers and other employees with People Planner web components in iAccess.
with this release, People Planner 4.0 is also available and includes various enhancements in the areas of: integration to Maconomy, expanding web components to the iAccess interface and improving the web components functionality (in both workspace client and iAccess).
Important improvements in People Planner:
Employees can manage their schedule, create a booking and view absences in the native MyPlan workspace,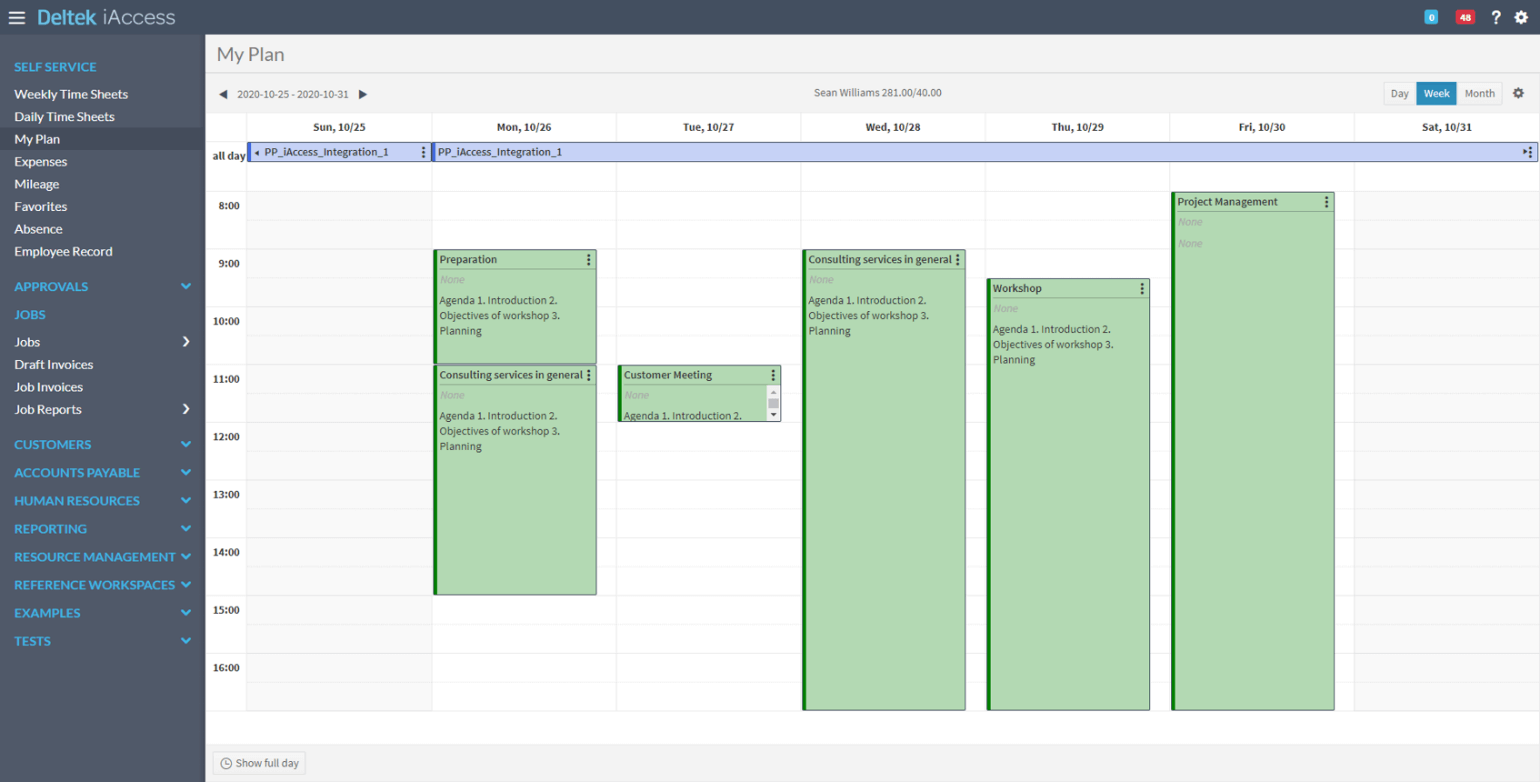 Project managers can view project details, assign or schedule resources and visualize resource availability in the Resourcing workspace,
Resource managers can view company-wide capacity by day, week or month, balance workload and increase utilization in the Resourcing workspace.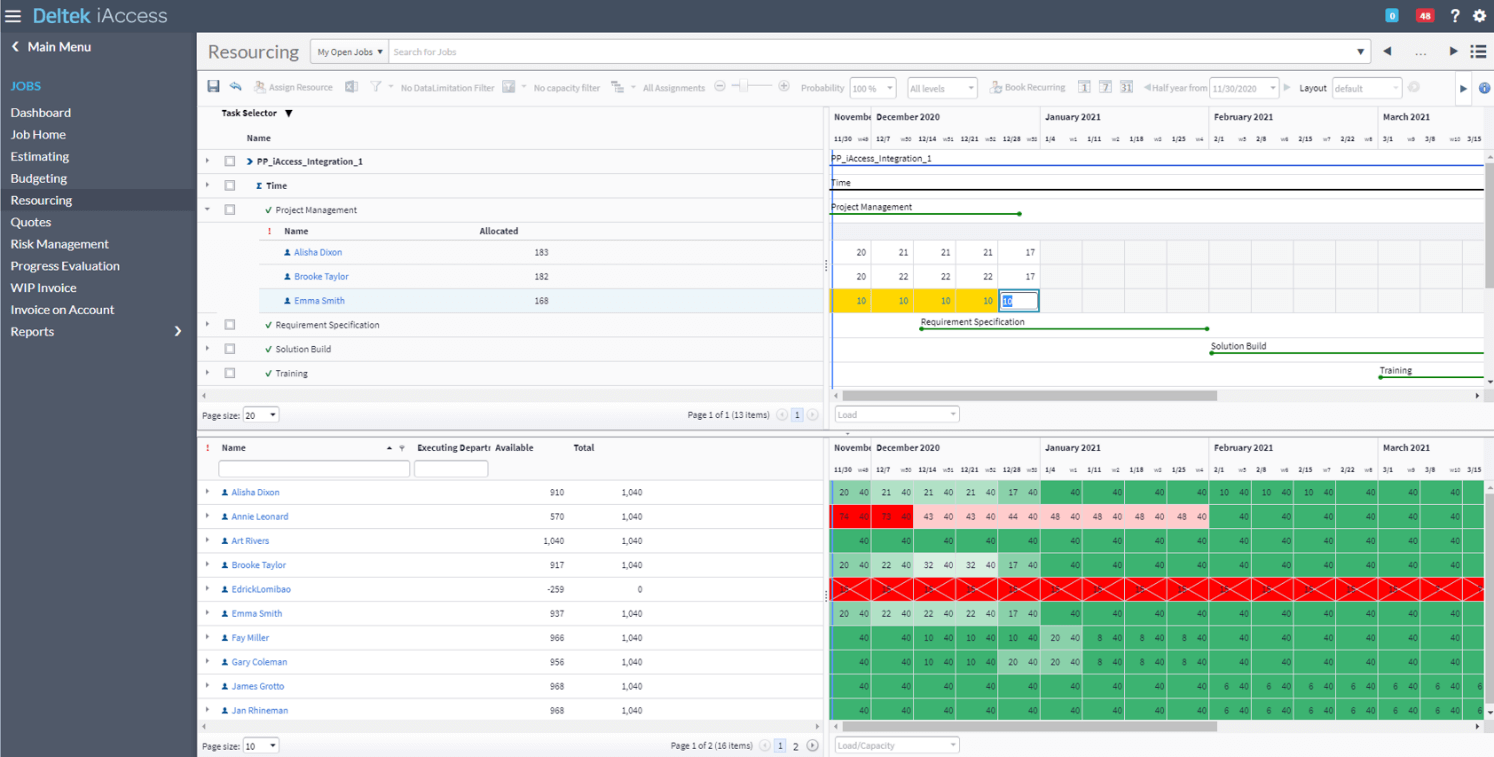 The web components (including iAccess) in 2.5.2 release include: Enhanced Support for Data Limitations in Web Components - User Data Limitation on Resources, New Resource Summary (Project Level Assignment Summary) Display View and Allocation Booking Option
The Touch:
with the new release employees gain a simpler and faster expense entry process with Intelligent Character Recognition (ICR). The ICR functionality allows to scan receipts, and automatically fill in the details in expense reports through smart text recognition. This enables any user entering expense sheets to save time, reduce manual data entry and increase security,
Refresh Time Sheet Data – a new server and user setting now enable to always refresh data when opening the screen,
Customizable Search Screens in REST - the layout can be customized using extensions to save time when searching for purchase orders, absences, etc.
For more information about Maconomy 2.5.2 please contact us directly.