The DocFlow application allows to optimize company's operation costs by:
reducing the number of errors made by employees,
improving the control of expenses and increasing the quality of assignment,
reducing the amount of time spent on handling purchase invoices,
improving the documents registration and their flow within the company - they are submitted for verification, approval and assignment in electronic form so their physical flow is completely eliminated,
assignment of clear responsibility for the correct invoice flow and transparency of the approval and assignment process.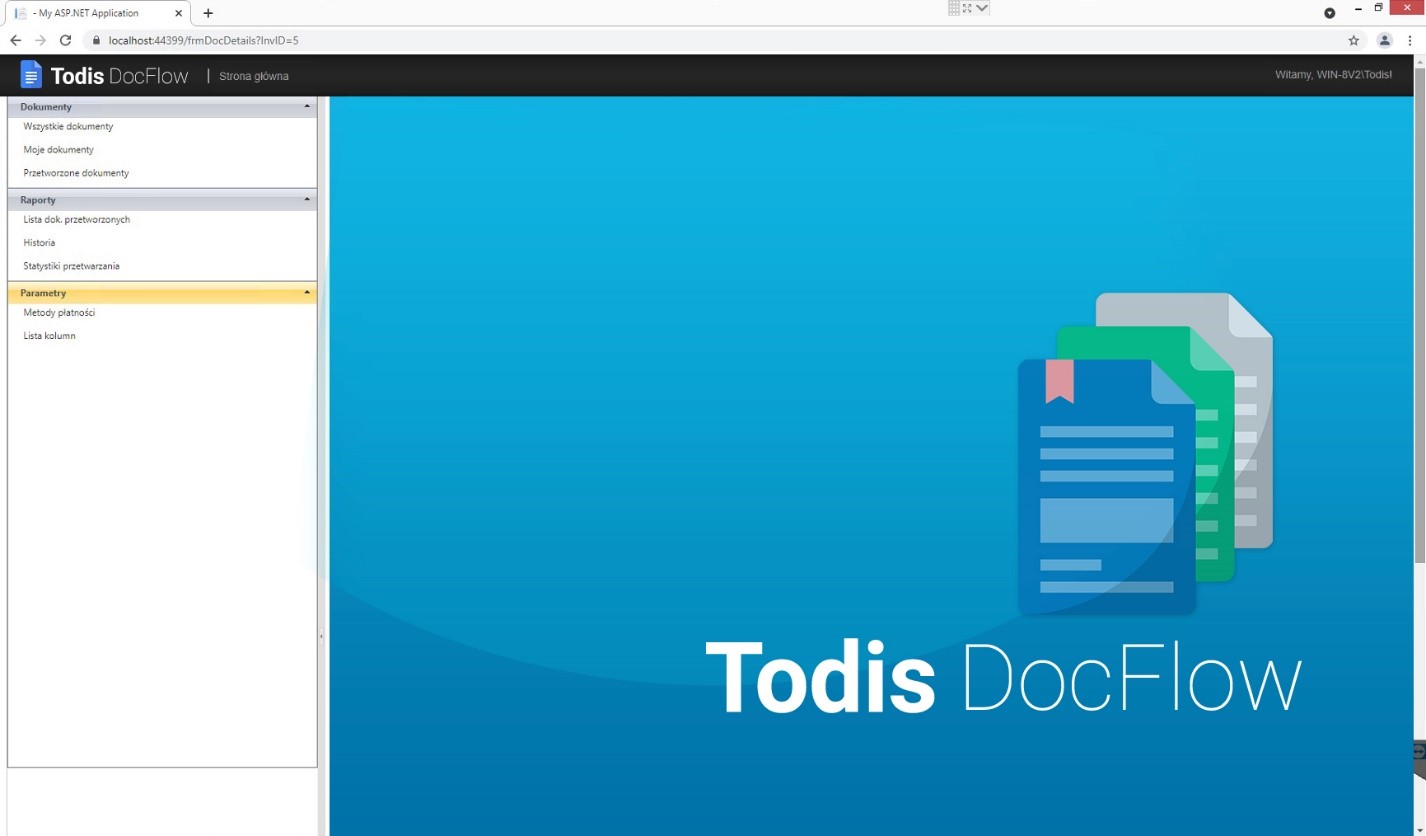 Main Assumptions:
access to the application via a web browser,
electronic documents archiving,
multi-stage electronic documents acceptance,
DocFlow is integrated with the iScala system: it gets lexical data from the system (Suppliers, Accounts, VAT codes, payment terms, etc.) and saves them using the Epcior Service Connect tool or directly.
document security is fully ensured.
Document registration:
the document can be entered manually or automatically on the basis of data from OCR (more precisely: on the basis of XML files generated by the OCR application, which are saved in the appropriate file),
attaching the invoice scan,
choosing the right acceptance procedure - right person in the company,
notifications and alerts.
Allocation and acceptance:
allocation of costs (providing the appopriate data),
single or multi-stage document approval (configurable),
possibility to redirect the acceptance of invoices,
return service (request to change, completion of data),
document flow history - archiving.
Verification and booking:
document verification by the Accounting Department,
providing possible changes (VAT amount, Tax, etc.),
using the Epicor Service Connect tool or directly (depending on available licenses and Customer preferences).
Electronic invoice flow can be freely expanded and modified at the stage of system implementation and maintenance. It is planned to extend the application, which will allow for automated flow of other types of documents in the company (contracts, correspondence, etc.)